For many years, Mexico has been one of the most attractive destinations to receive foreign direct investment (FDI).
Indeed, a number of factors are behind the country's success in this field:
An abundant and competitive labor force
A stable government
State of the art industrial infrastructure
A well-developed communication system
Vicinity with the US
Free trade agreements (USMCA)
Specifically, the USMCA offers the ability to import raw materials, equipment, and machinery under a temporary status to manufacture products for export markets and the appropriate legislation to facilitate and welcome foreign investment. This has resulted in thousands of success stories for the international business community to tell.
Notwithstanding the above, it is important to bear in mind that Mexico is a different country with a very different economy, as compared to the US and other developed countries. Mexico not only has its own laws, rules and regulations but different business practices, language, customs, traditions, policies, practices and mentality. As a result, it is of the utmost importance to become aware of the different rules of the game we mention in the preceding paragraph in order to avoid or reduce frustration, delays and unnecessary waste.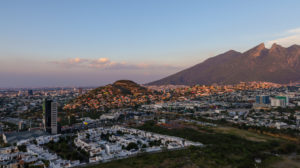 When it comes to legislation, there are substantial differences between Mexican laws and the laws of many of the developed economies, particularly in the fields of labor, employment, taxes, real estate and civil laws (Napoleonic Code), amongst others. The timing for obtaining a permit, a license, negotiating a contract, incorporating a company and many other legal actions as necessary to operate in Mexico is generally longer than in other countries. Mexican agencies at all three levels of government will normally require more paperwork and more requirements than most US companies are accustomed to.
As stated above, Mexico not only has a distinct culture and language, but also very strong traditions which may vary in some instances from one region to the next. These traditions are expected to be respected even if they do not match or even contradict the ones you have back home.
For instance, there are generally the same number of holidays in Mexico compared to the US, but not compared to some of the Western European countries; basically, there is the same amount of vacation time but more religious holidays when employees are expected to work but a number of them will miss work to honor their beliefs. The maximum weekly shift in Mexico is 48 hours, but by law, an employer must pay for 56. This is done to help augment the relatively low Mexican minimum salary.
In some cities of Mexico, it may be necessary to execute a collective labor agreement with one of the local or national unions. Salaried employees are not expected to join the unions but the unions are not as strong and demanding as those you may see in some areas of the Middle-East, US, France, the UK or other highly commercialized countries where unions are prevalent.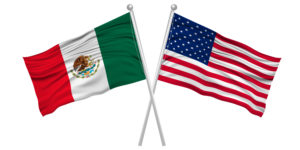 Just like in the US, most filings with the government are electronic and there are very competent Mexican nationals that can be hired to help you run an operation from a labor, production, foreign trade, customs or corporate point of view. Additionally, an investor company is allowed to bring in foreign nationals to take care of some of the management or technical, non-union, positions. Additionally, work or business visas are easily available when investing in Mexico. Some US personnel work in Mexico but actually live on the US side of the border when the proximity of the company location permits.
It is very important to get to know the most important aspects of Mexican laws that may have an impact or regulate your investment. Furthermore, investors looking at Mexico must become familiar with the cultural differences in Mexico that will impact their industry. There are many qualified professionals that can assist you to make informed decisions regarding location, corporate policy, compliance, ethics, recruitment, taxes, incentives and benefits, amongst a wide array of additional business services.
There are thousands of foreign companies that have incorporated businesses in Mexico to participate in the tourism, service, manufacturing (automotive, electronics, aerospace, textiles, medical) and data processing centers sectors. Many years ago, they were mostly from the US and a few Western European countries and Japan. Now, they come from almost all over the world!
There are clear advantages to doing business in Mexico, one of the first 20 economies in the world and one of the most important export markets. It is just a matter of knowing, how, where and when and perhaps even with whom.
Written by:
Ernesto Velarde-Danache
evd@velardedanache.com
www.velardedanache.com
(956) 455 1545