E.M. Wasylik Associates has worked with a wide range of companies across a broad geographic reach, and guided the expansion of companies through a wide range of industries as they aim to reach their goals.
We understand the complicated intricacies of international business and help our clients reach the pinnacle of success. Here are some of their stories.
A midwest manufacturer in the construction industry had a dated, inflexible website that was very expensive to maintain each month. The client had limited control over the website and every modification came at a great cost… Read more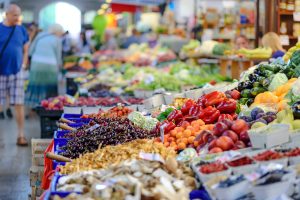 Foodservice Packaging Manufacturing Company Explores US Market Entry (US, Europe)
A European-based manufacturer of fixtures for heavy-duty mining and construction vehicles looked to augment the number of sales to the mining industry in the United States. The client has been selling into the US mining market for a number of years, but sales had been flat and they did not have any visibility into the end customers….  Read more
A group of seven rail industry organizations throughout Europe requested market research on how to enter the US Market. EMW performed in-depth research and partnered with two in-country consulting groups to provide full insight on how to enter each market…   Read more
An east coast, USA-based manufacturer of sports equipment looked to expand its market penetration from the U.S. into Canada and potentially Europe.  The company was under the impression that Canadians would prefer to purchase Canadian equipment over USA made products… Read more
A company that sells supplies to educational institutions looked to expand its international penetration beyond its base penetration of the US and select European countries.  After a previously unsuccessful engagement with a different consulting firm to develop a strategic plan… Read more
A US-based manufacturing company looked to augment and organize its international business efforts, and to grow its global sales.  The company's product was sold in 70 countries, but there was a lack of a strong presence in most key markets… Read more
Working with a long-term client EMW identified unique opportunities to expand the client's sales in a geographic area that was previously neglected.  To achieve the expected results EMW took on the territory.  The territory had much potential but necessitated bridging cultural differences… Read more
A European wine producer needed to expand the distribution and sales of its products globally. One of their key initiatives was to expand their brands to the US market beyond initial entry on the east coast, and then continue to grow global sales… Read more
A U.S. manufacturer of healthcare products was looking to expand into new global markets.  The company had an eye on expanding its business in the Middle East, but previous efforts to penetrate that market were fruitless (and frustrating)… Read more
Hear first-hand about exclusive international business insights, company updates, and more!