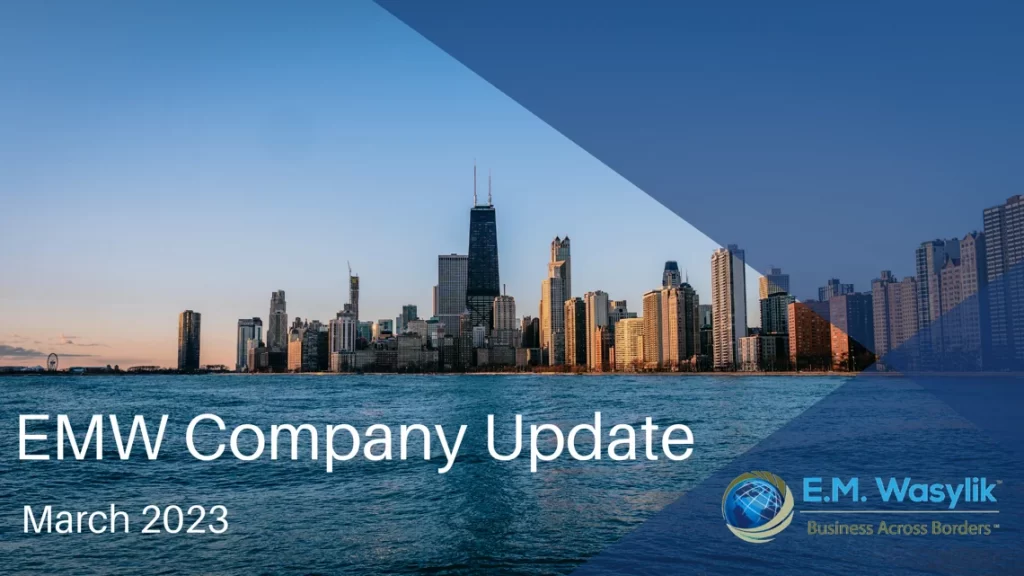 EMW Logs Many Miles in Q1 2023!
The E.M. Wasylik Associates team has continued traveling the globe in 2023! Notable Q1 trips include Arab Health and Gulf Foods international trade shows (Dubai, UAE), market visits to European and Middle Eastern countries, and US trade shows on behalf of international clients including CONEXPO (Las Vegas), and MINEXCHANGE (Denver).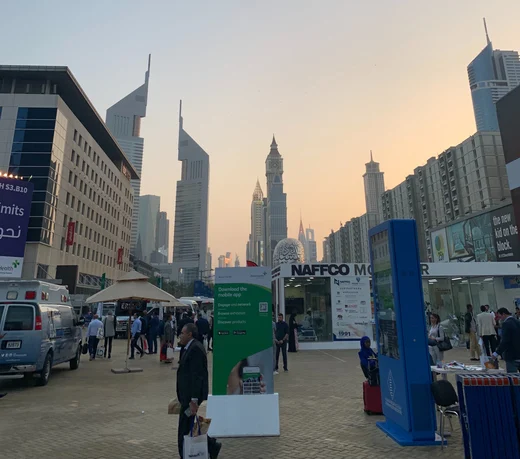 Michael Stone and Shane Rieder's view outside of the Arab Health 2023 Trade Show in Dubai, UAE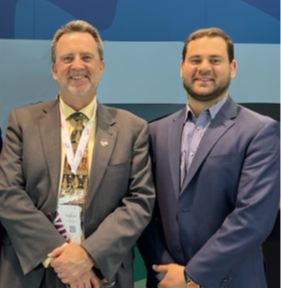 Sean Murphy, USA's Chargé d'Affaires at the US Embassy in Dubai, UAE, with EMW's David Urintsev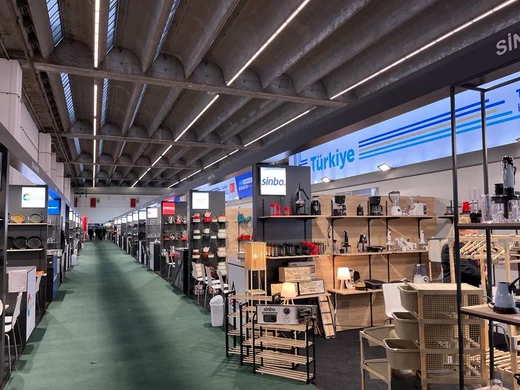 David Urintsev's view in the halls of Ambiente, the world's leading consumer good fair in Frankfurt, Germany
David Urintsev's view in the busy halls of Gulf Foods Tradeshow in Dubai, UAE
Ken Wasylik Continues to Interview New Guests on Talking Trade Podcast
Ken has signed on as the co-host with Sandi Siegel of the WisBusiness.com show Talking Trade. Talking Trade features guests who share their unique perspectives on international business and cover relevant and timely topics such as inflation, supply chain, export statistics, export credit insurance, tariffs, and more.
Ken and Sandi have interviewed many interesting guests highlighting the international business successes and challenges of Wisconsin companies. Check out recent episodes featuring Pawan Bhatnagar of Kasvu Consulting, Rebekah Sweeney of The Wisconsin Cheese Makers Associations, and more! 
Team Member Spotlight: Shane Rieder, Global Market Intelligence Lead
Shane is a key member of the EMW team and has led the group's market research efforts for the past three and a half years. Shane's research projects have focused on key industries including mining, construction, health care, agriculture, industrial machinery, telecoms/fiber, railroad transportation, and more. 
A recently concluded project included a 200+ page market report on the US rail industry. The project was commissioned by the European Union and also included 6+ hours of online market training and a 2 hour webinar attended by more than 60 European SMEs. 
A fluent Spanish-speaker, Shane developed a passion for international business during his semester abroad in college at the Universidad Complutense de Madrid in Spain. He works closely with clients and on projects that span the globe, specializing on the Latin-American region. Shane lives in Minneapolis, Minnesota, where you may find him getting in 9 holes of golf after a day in the office!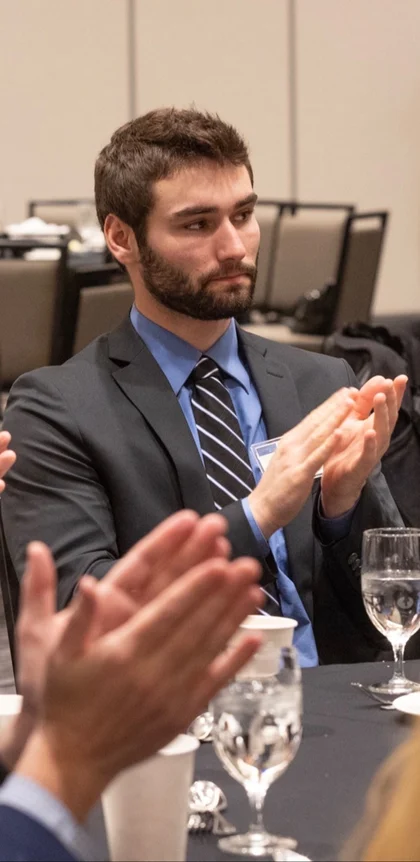 Come See EMW at the STOPfakes Roadshow
The STOPfakes Roadshow delivers critically important information about intellectual property to start-ups, entrepreneurs, small and medium-sized businesses, independent creators, and inventors. EMW is one of the sponsors of the event which is put on by the Wisconsin District Export Council.
STOPfakes Roadshow is Tuesday, April 18th, from 9:00am to 4:00pm at the Harley-Davidson University in Milwaukee, WI!